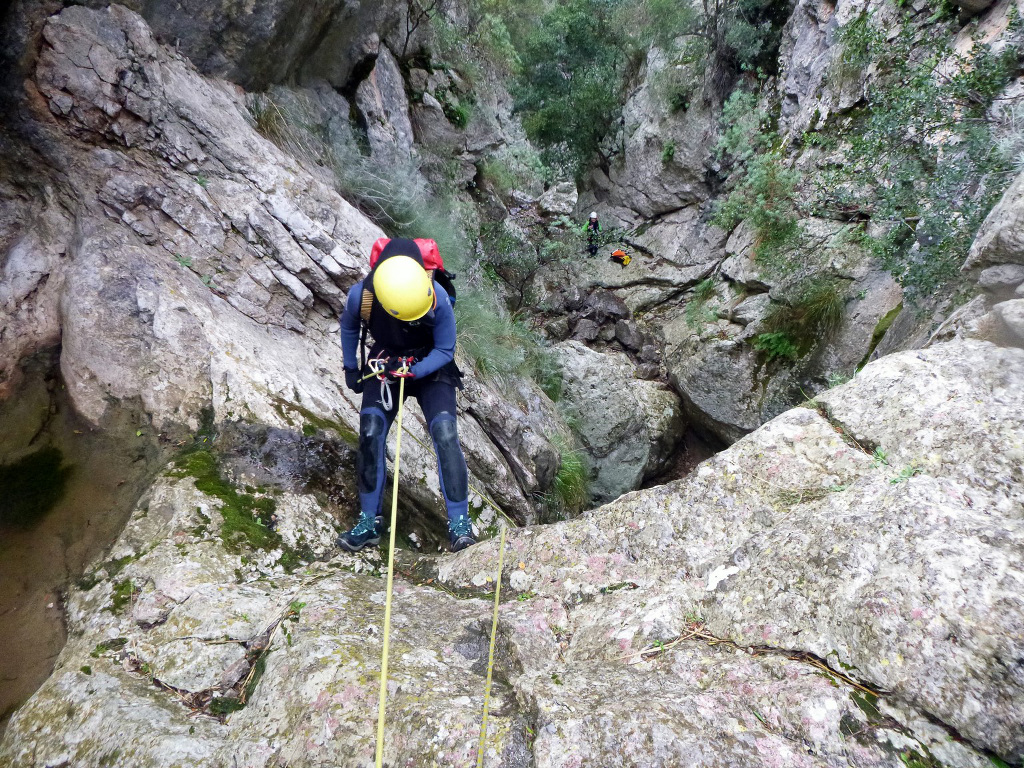 If you want to do canyoning in Mallorca with all the safety necessary also with the maximum fun guaranteed. Now it's easier than ever with us.
Adventurers Mallorca has more than 10 years of experience guiding groups of canyoning in Mallorca. We know the island perfectly and that allows us to carry out our activities to the next level. Now you can enjoy discovering stunning landscapes while doing something you've always wanted. Can you think of a better way to do it? Take the calendar, look at the date that best suits you, and book it. We are looking forward to meeting you.
Guides for Canyoning in Mallorca
We have so many activities to do, such as sea caving Mallorca with the best cliff jumping spots in Mallorca. Other options are sea caving, hiking, rock climbing, coasteering; and many other adventure activities. Join us to live a real adventure, we want you to discover everything we can do for you. Contact us, we will find the best experience that will suit you.