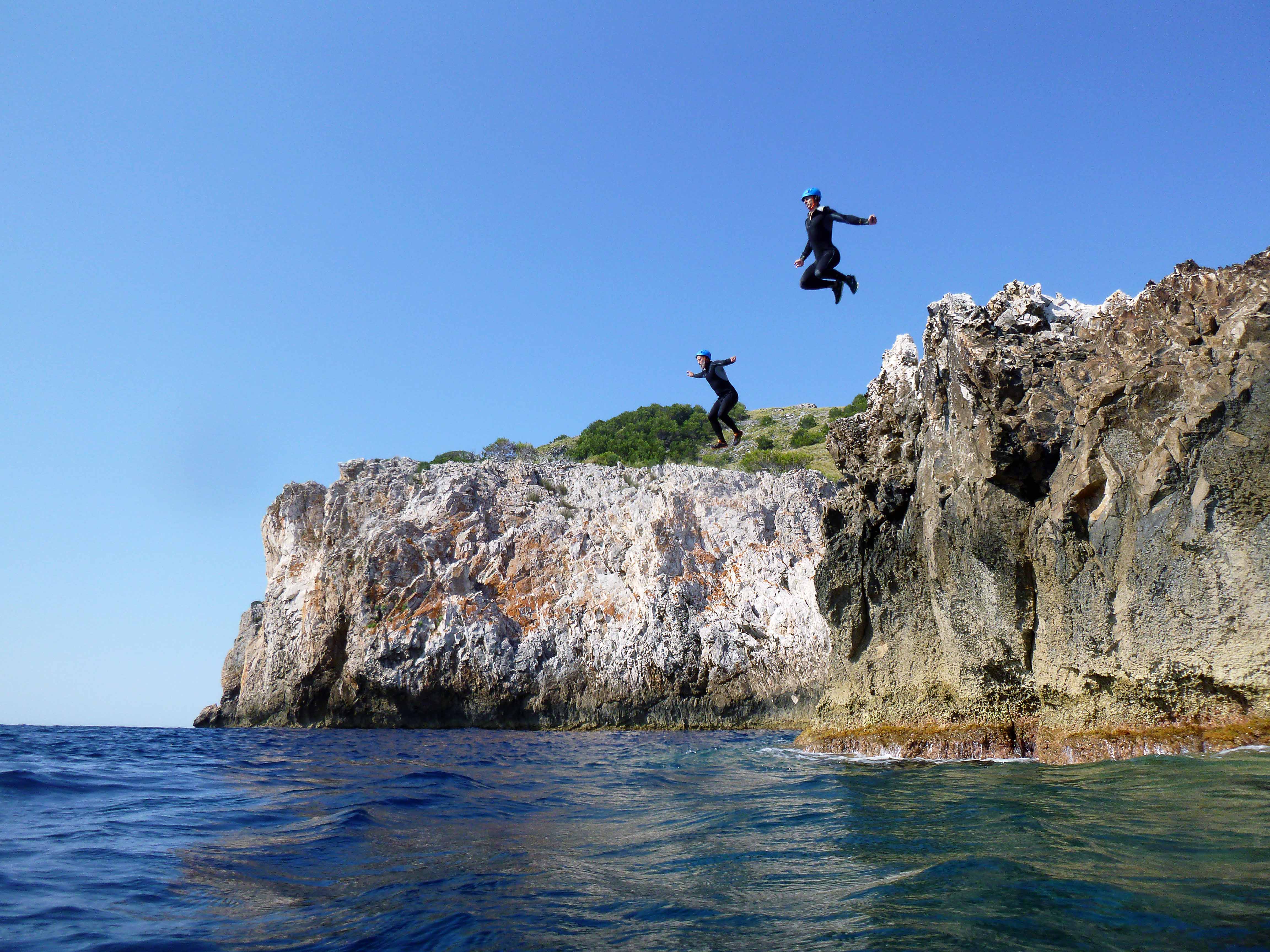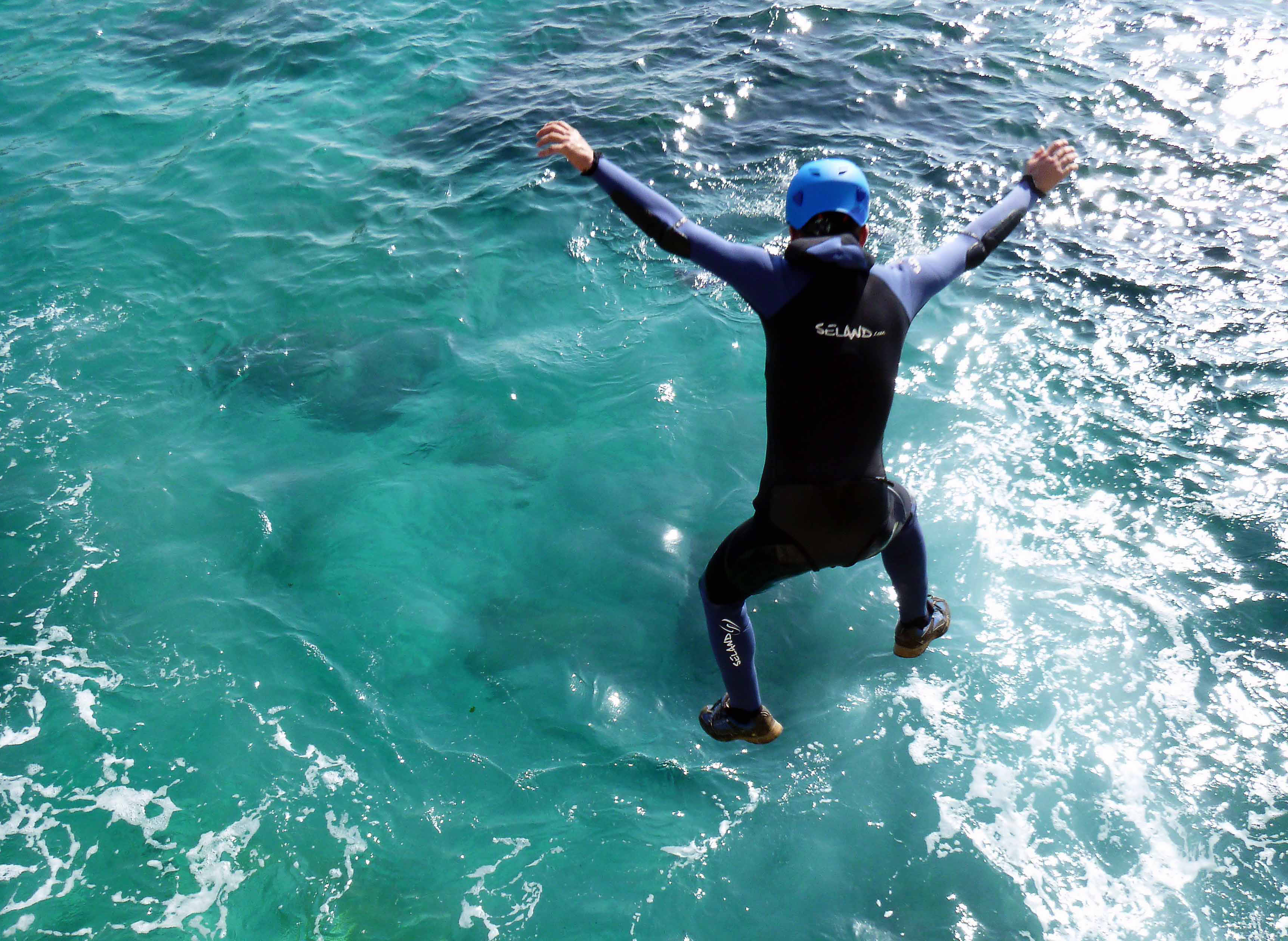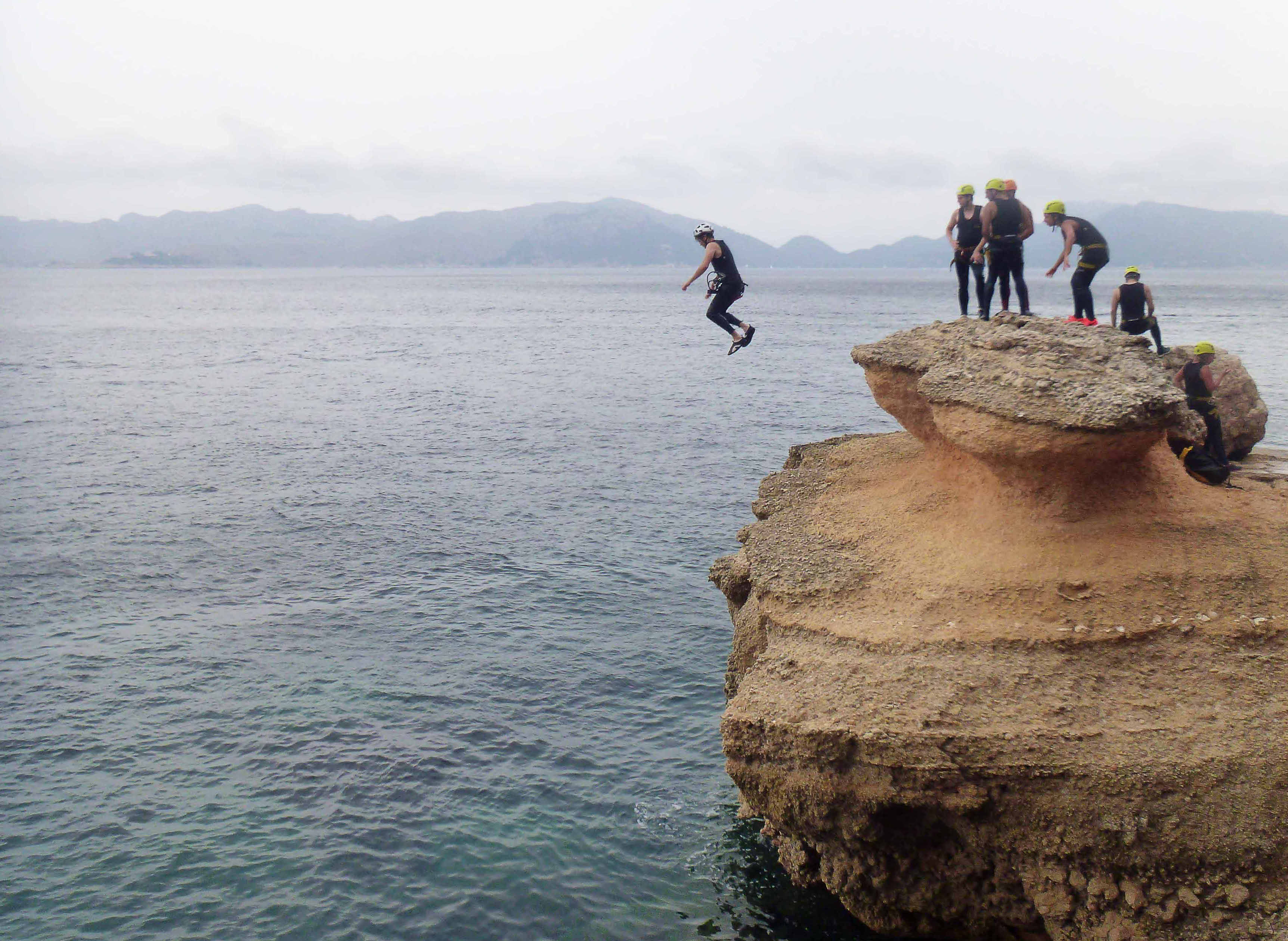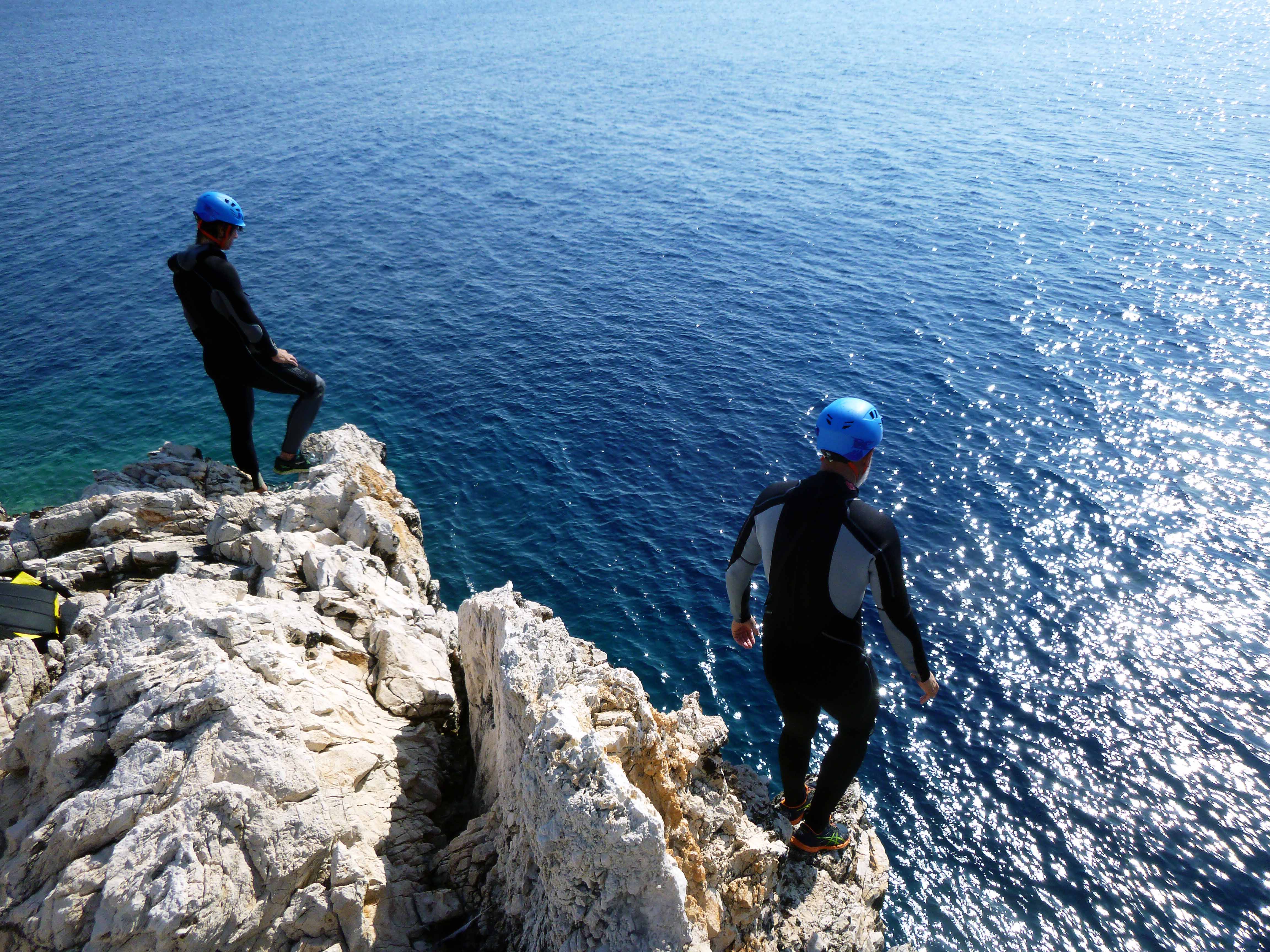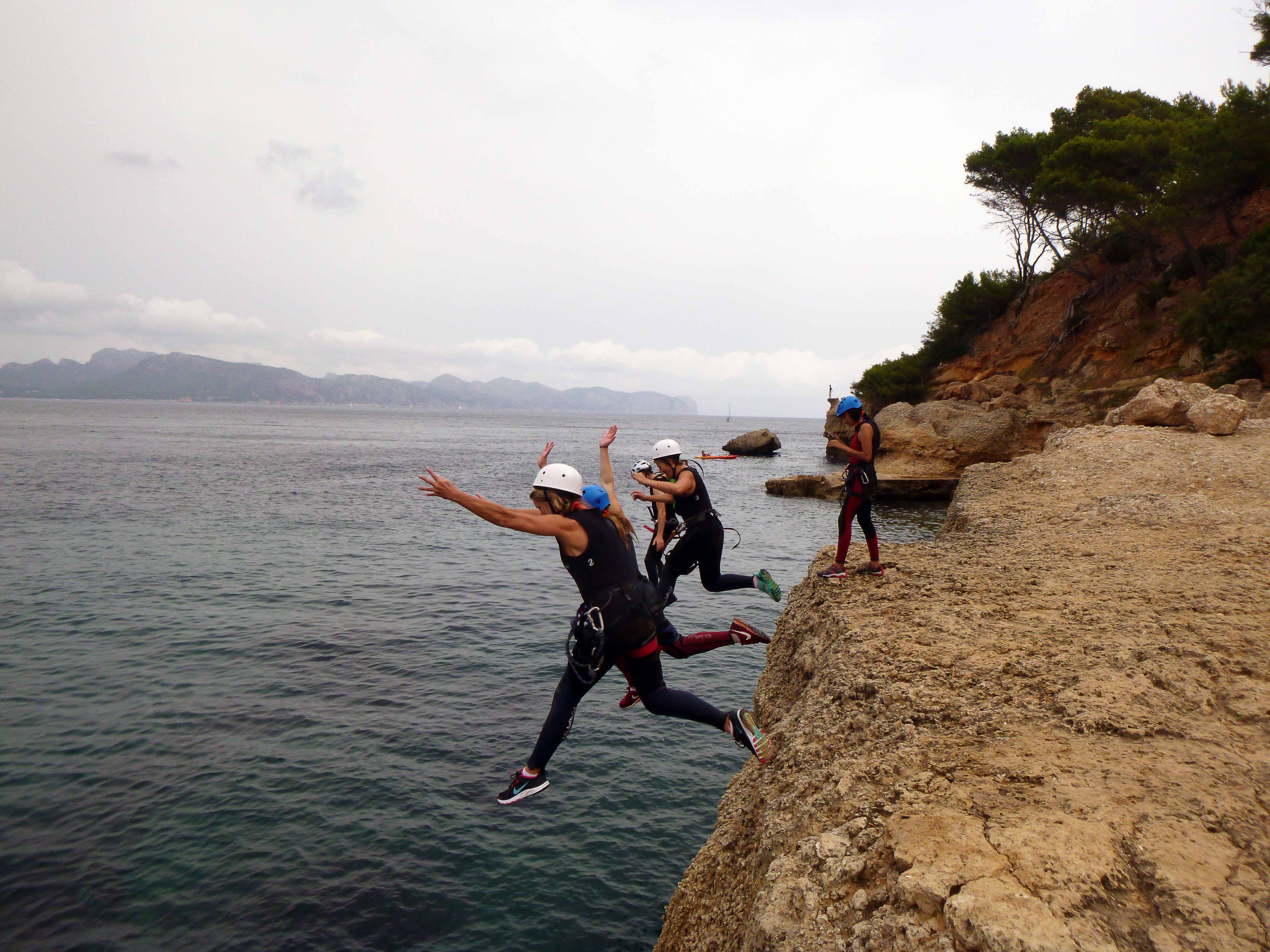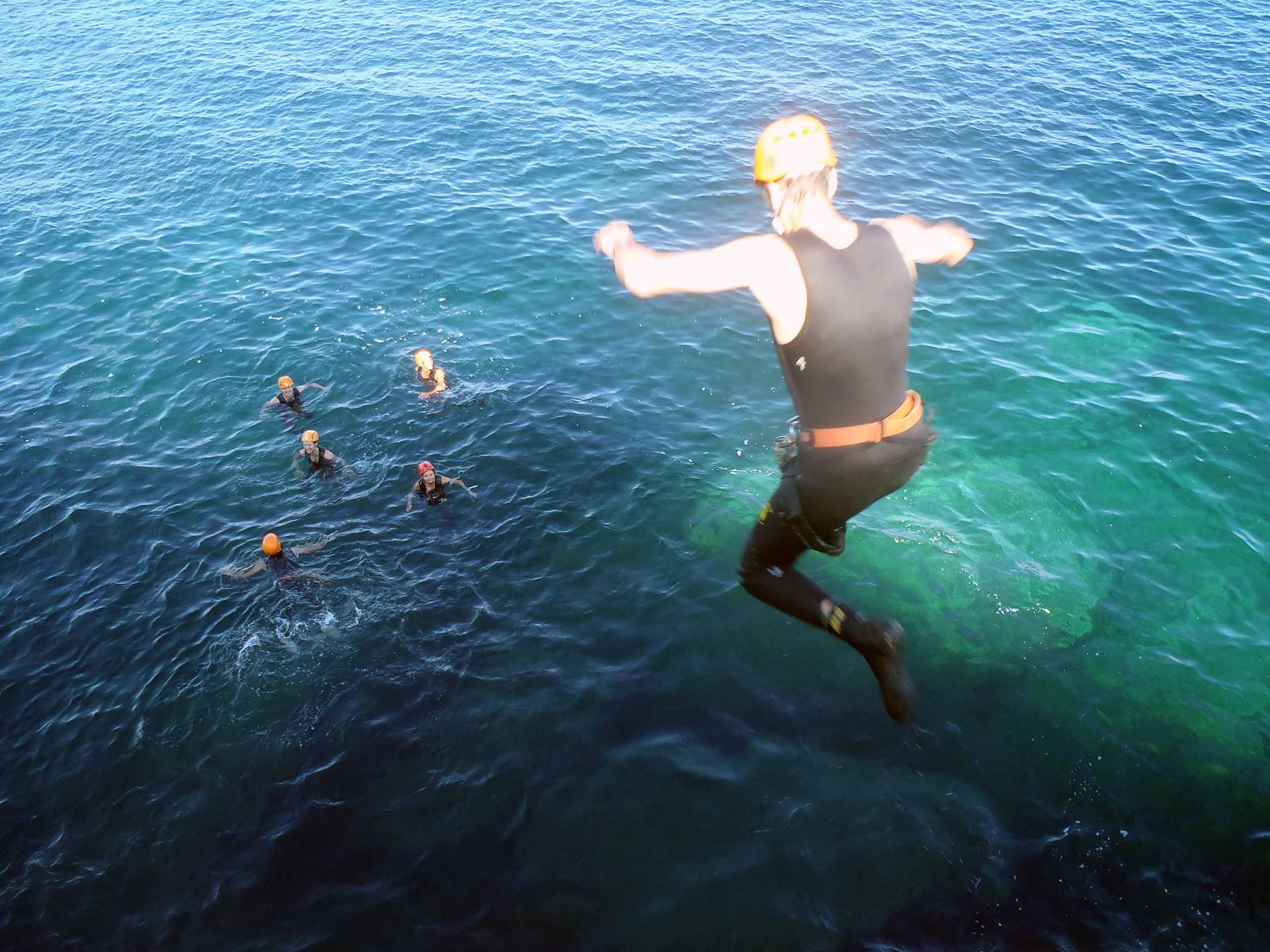 Cliffjumping
Put your physical and mental abilities to test as you choose to enjoy the many different levels we offer for cliff jumping
Season
All about the cliffjumping
Adrenaline junkies here's your chance to experience cliff jumping, one of the best extreme sports of the Balearic Island!
Experience cliff jumping in Mallorca and get ready to get your blood pumping as you climb the cliff and take that leap.
Our guides are going to take you to discover the best cliff jumping spots of Mallorca.
Find out how it feels to make time stand still for a few seconds as you free fall and break through the surface of the water.
Our instructors are extensively trained, certified and will provide the equipment for this sport. Cliff jumping is always safer with a knowledgeable instructor. We will ensure that you know how to safely jump and land in the water at a variety of different heights. Each participant will start at the lowest jump height and move up as their skill level and confidence grows.
Cliff Jumping does not require prior experience. It's easy for anyone to get started. A real adventure that is safe, fun and suitable for all the family members even perfect for kids!
It's definitely going to be an experience that you won't forget!
*Spoken languages: English, Spanish and Catalan.
Whats included in this tour
Items that are covered in the cost of tour price.
All necessary equipment for the activity.
Licensed guides.
Wonderful Photos
VAT and insurances.
Whats not included in this tour
Items that are not covered in the cost of tour price.
Transport
Food and drinks
Book our picnic from 7€ per person
Bus ticket or taxi fare to the meeting point
Good physical shape, not suffer from vertigo and full swimming knowledge.
Sportswear and sportive shoes suitable to walk on stony ground (preferably mountain boots)
Sun protection: sun lotion, sunglasses, hat
Water (at least 1,5l) and lunch pack
Swimsuit
Towel (optional)