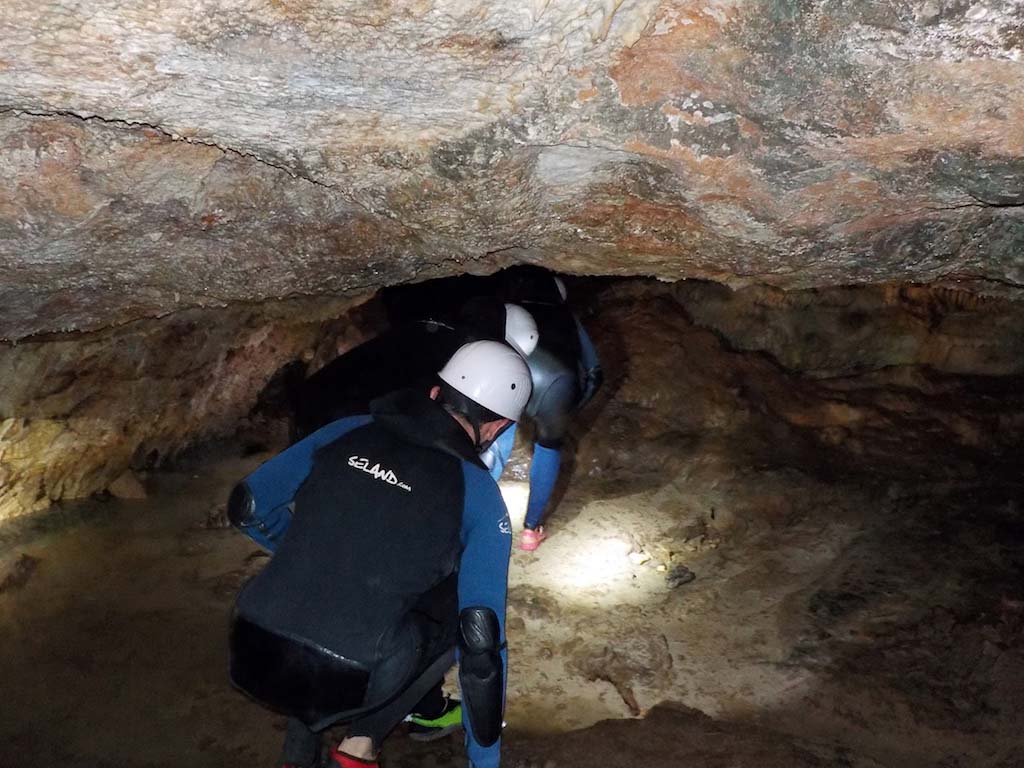 An aquatic cave in the Mediterranean Sea? Can you think of a better combination? Surely not, so do not hesitate to enjoy it. Get in touch with us to book your tour for sea caving in Mallorca, you will live a spectacular experience that you will always remember. Explore a hidden world, swim, and explore a cave with lakes full of mineral formations.
An experience that everybody can live, not necessarily to have prior experience. Contact us, we can help you with doubts about the requirements to be able to do this activity. If you wish, you can do it. So, take the calendar and choose the day you want to do something spectacular.
Do sea caving in Mallorca
The Mediterranean Sea has crystal clear waters and in combination with the caves, it generates a wonderful landscape that you must discover. You do not have to worry about anything since it's a stunning place, that meets all the security conditions. Our qualified local guides have an extensive experience in adventure sports. All of them are passionate about outdoor sports and being in touch with nature. In Adventurers Mallorca we want to convey that passion to each person who wants to live an adventure with us. Sea caving in Mallorca it's a great opportunity for it, so don't miss your chance to do it.
If we can guarantee outstanding experiences, it is thanks to the confidence that you have shown us for more than 10 years. The trust of the adventurers is what fills us with the desire and motivation to continue improving everything we offer, in order to achieve maximum satisfaction for each participant. Our main objective is that everything you do with us you remember forever.
We are specialists in adventure activities in Mallorca and we want you to be able to enjoy your hobbies through all the wonderful landscapes that the island offers. What are you waiting for? We have many options for you. You can do canyoning in Mallorca, cliff diving, cliff jumping, hiking, rock climbing or coasteering, among others.